Porter Air is betting on seasonal snowbird demand to help buoy its newly announced service between Billy Bishop Airport in downtown Toronto and Melbourne, Florida. The company is marketing the destination as "Orlando-Melbourne" and will fly 1x weekly during the winter season on Saturdays starting 19 December 2015. The new route is the longest the carrier offers. New, international service was previously hinted at by the Melbourne Airport Authority and I predicted that it would be Porter Air at that time.
Coming in at 1,076 miles and 3:10 block time the new route is spectacularly long to be operated by a Bombardier Dash-8 Q400. The short runway at the Toronto downtown airport will require the flight to go out weight restricted to only 50 passengers. That, along with free beer and snacks, part of the Porter service offering, should help make it a bit more comfortable.
How will @porterairlines fly Toronto to Melbourne, Fla with a range-challenged Q400? The airline tells me it will sell only 50 of 74 seats.

— Brian Sumers (@BrianSumers) September 14, 2015
But, surprisingly enough, the YTZ-MLB route is not the longest Q400 scheduled flight in the world. It comes in at number 2 behind Yakutia (R3)'s service from Yakutsk to Ulan-Ude in Russia; that route is about 20 miles longer.
Of the top 25 Q400 routes there are 8 operated by Air Baltic.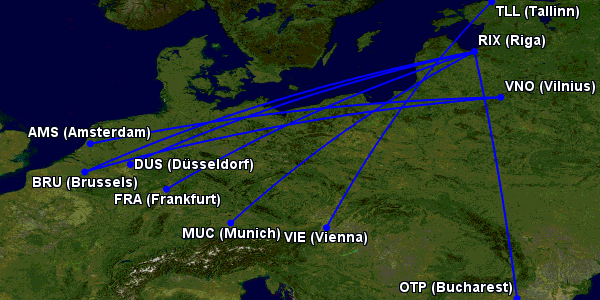 Yakutia has 5 of the top 25.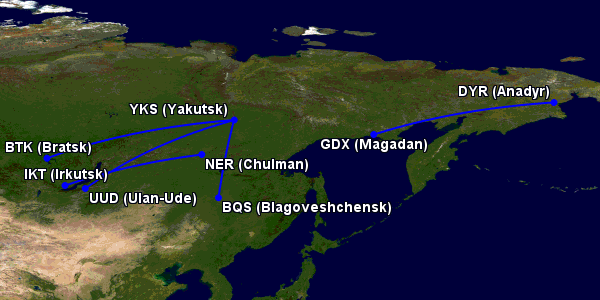 Air Canada, South Africa Airways, SATA, Tassili, Luxair and AeroUnion round out the ranks, along with a pair from Porter Air.