Argentina's aviation regulator this week approved the application of Norwegian Air Argentina to operate as many as 153 routes based on an application filed in August (Scroll down to "PEDIDO IX"). The approval is for a 15-year license and allows Norwegian Air Argentina to fly the specific routes on a fleet of Boeing 787-8/9 Dreamliners, 737-800s, 737 MAX 8s, and Airbus A321LRs. The ruling grants permission but does not require the flights to operate.
The approved routes cover more than 500 weekly frequencies. Some 300 of them are domestic flights, with hubs in five cities: Buenos Aires, Cordoba, Mendoza, Rosario and Salta. There are a few additional routes not from those hubs as well.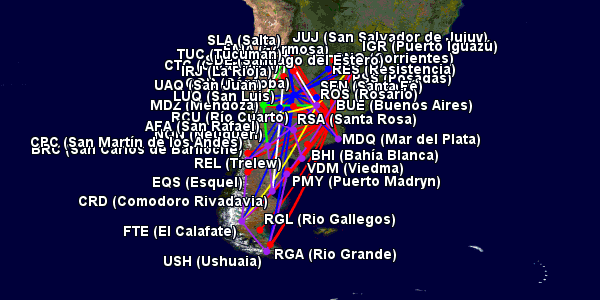 ---
---
Only nine of the 75 domestic routes are approved for more than daily frequencies or greater, all from Buenos Aires.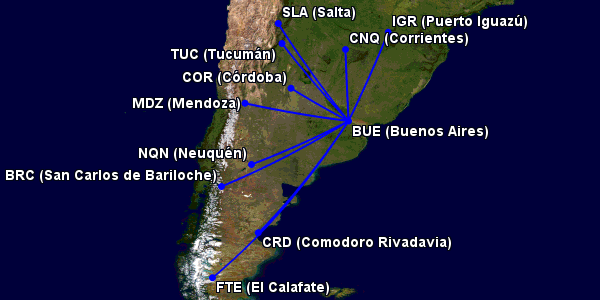 For the international route network Buenos Aires is also the main focus, particularly for the long-haul routes. And looking at the list of destinations chosen it seems like it was something of a shotgun approach, naming everything that might be ever considered. Not a bad plan, really, and it seems to have worked as all but a handful were approved (it is unclear if the 3 denied were domestic or international). That said, there are some really, really sexy lines on the map. International routes would also need approval from the foreign government, so that is a consideration for the potential operations.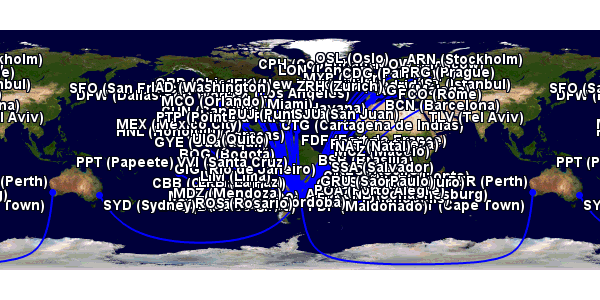 ---
---
That's a pretty busy map. Here's a somewhat better look of what could happen, split up more regionally (click 'em for better views).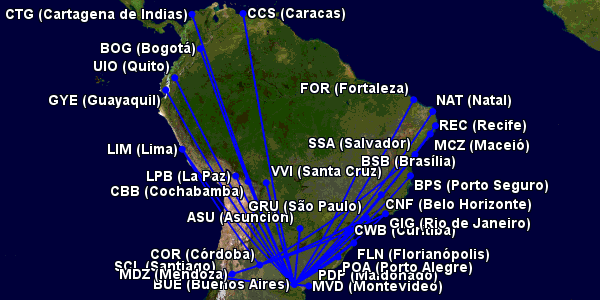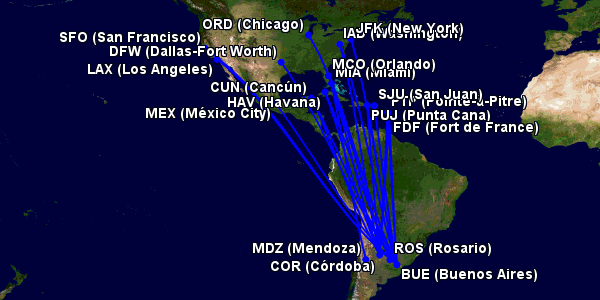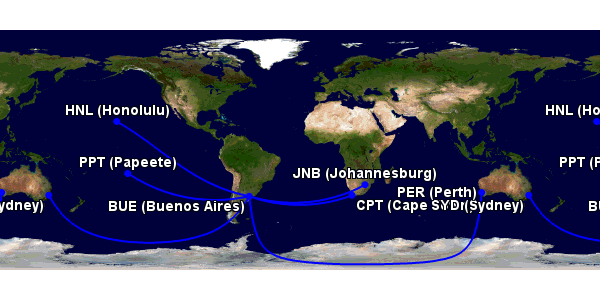 Only four of the international routes have daily frequency or better, and they max at two for all but London.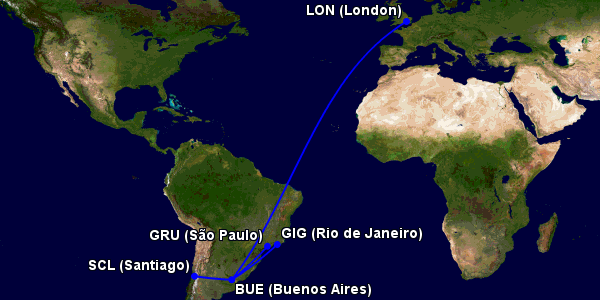 Somewhat surprisingly, Barcelona is not a daily destination. That route does have competition, including from IAG's new long-haul LCC LEVEL. Maybe avoiding the LCC fare war bloodbath is a good idea, but when it comes to competing frequencies are a big part of that effort.
Norwegian can cherry-pick leisure travelers with flights a couple times a week (132 of the routes are only set to operate 2-3 times per week) and search for profitable opportunities.
Clearly not all of these will operate, but wow is it fun to think about some of these lines.