Missing out on the old Heathrow Terminal 1 experience? Perhaps you've been in the market for an automated boarding gate to limit visitors to your home. Or a full baggage claim system to run in your basement. You're in luck! Pretty much the entire contents of London Heathrow's Terminal 1 is being auctioned off two weeks hence. Seriously, everything is for sale.
---
---
Among the items listed by the auction company:
(110+) Airport check-in desks, scales and baggage systems (Logan/ Vanderlande)
(11) Luggage Reclaim Carousels
(5) Complete Airbridges (In storage)
Gate Desk Systems
L3 ProVision ATD body scanners
Smiths metal detector gates
Smiths 400 & 500DT IONSCANS
Heathrow Memorabilia
(100+) Display Screens
Advertisement display systems
Airport Signage, throughout
Airport Artwork, throughout
Business Lounges
(4,000+) Airport Seats
(2,000+) Security cameras
Immigration Areas
Security monitor control rooms
There truly is something for everyone.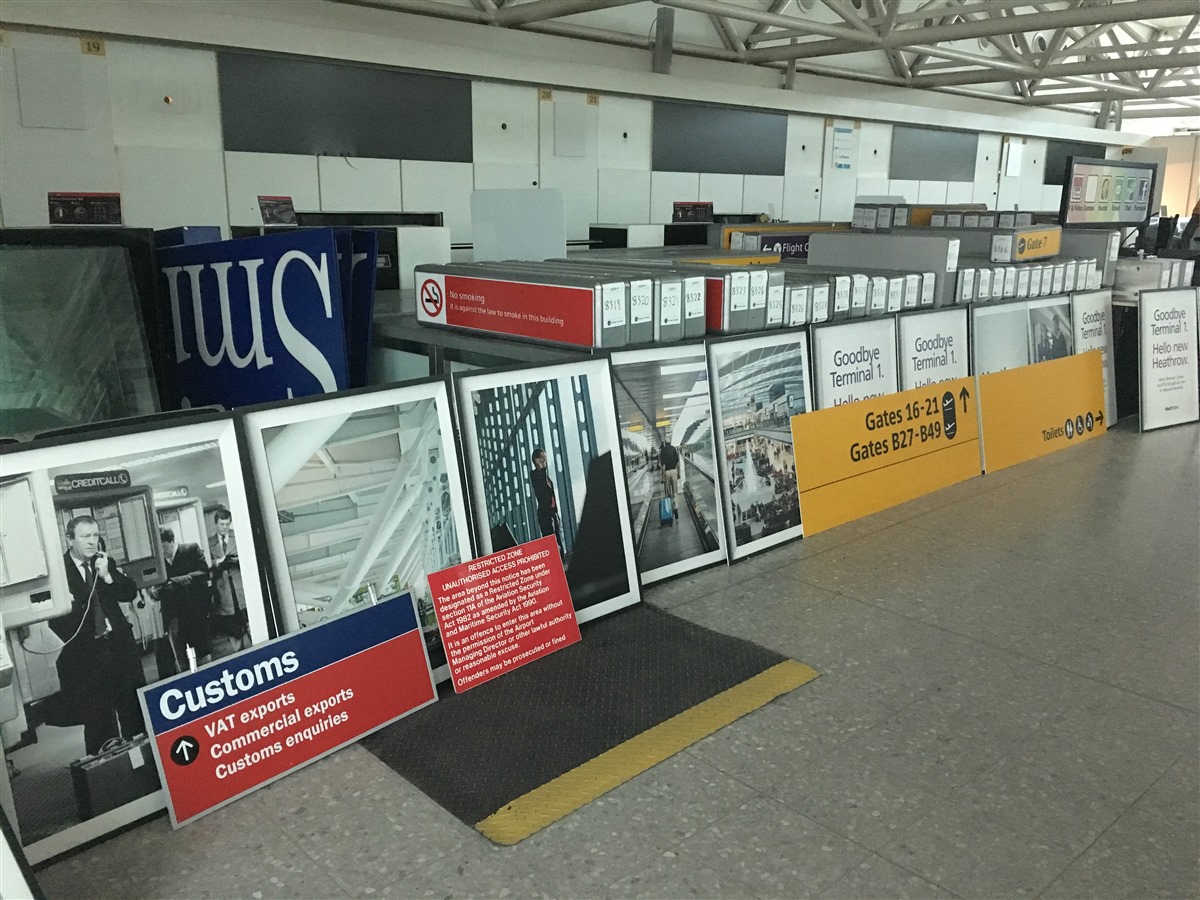 ---
---