There are many rules and regulations that govern airline operations, especially when it comes to international flights. Among them is the concept of cabotage. Essentially a carrier cannot carry passengers between two points in a foreign country unless expressly granted that permission by the government of that country. A few countries allow for cabotage, mostly in the European Union, South America and within Australia and New Zealand. The United States, however, is strongly opposed to cabotage operations within its borders. Which makes the one route under US jurisdiction where it is permitted very interesting.

Image via Alan Lebeda [GFDL 1.2 or GFDL 1.2]
---
---
In August 2014 Inter Island Airways needed to replace the engine on its airplane. That meant grounding its operations between Pago Pago and Fitiuta Airport in the Manu'a Islands of American Samoa. It was maybe going to return soon thereafter but that never happened. Instead, Polynesian Limited d/b/a Samoa Airways stepped up, offering to fly the 87 mile service while awaiting a US carrier to return to the market. Since then, Samoa Airways has operated the flight, renewing its appeal to the US government for dispensation to do so on a regular basis.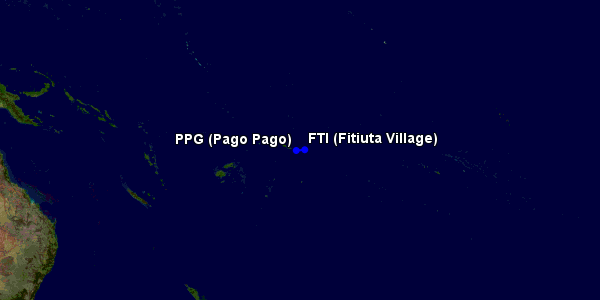 ---
---
Just a couple weeks ago the authority was once again granted, this time for a 180-day stint. Previously the law would not let the Department of Transportation issue a waiver longer than 30 days. That changed in 2018 so Polynesian applied for a one-year exception. It was granted half that, compliant with the new rules. A review (and almost certain approval) is to come in July/August. Or sooner if a US carrier steps up to serve the market. That seems unlikely, however, as Inter Island Airways never returned to flight and had its license revoked in 2017.