That Delta is going to be offering outdoor space at their new lounge facilities in JFK and ATL is not particularly new news. Still, the renderings of the space are new, and they are pretty darn sexy.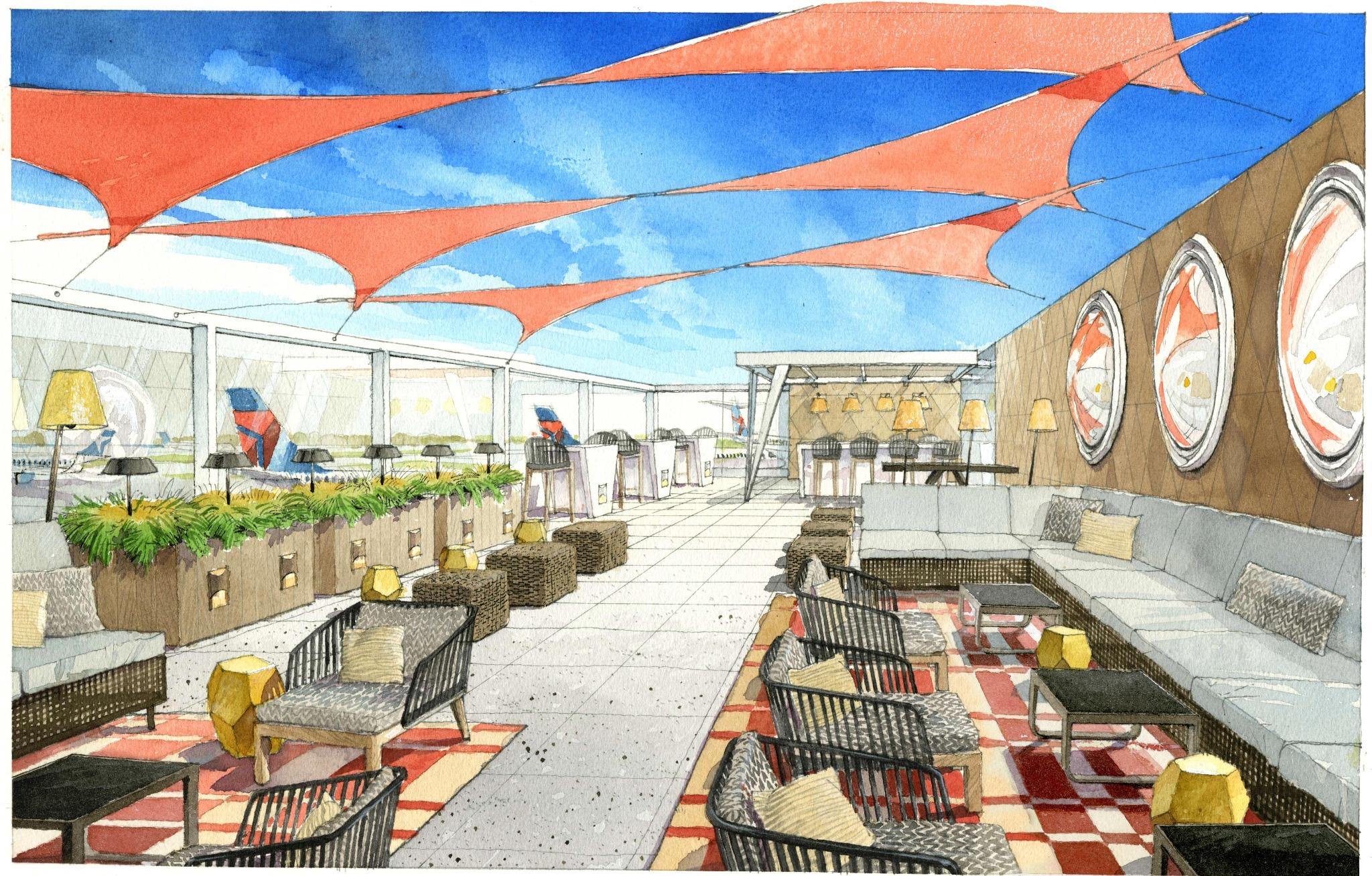 The Sky Deck lounges are going to offer al fresco snack/dining options and unencumbered runway views. For the aviation geek that's an awesome upgrade. Weather can obviously be a problem for both locations, but the idea is still very cool, and the fact that they want to emphasize the runway views is a nice nod to the fact that customers aren't necessarily looking to be isolated from travel. Some really do enjoy it.
Tim Mapes, Delta's senior vice president – Marketing offered up this take on the new offering:
Sky Deck represents our continuing effort to offer Delta customers exclusive experiences and amenities they value. The new outdoor terraces will do just that – provide distinctive spaces with unprecedented outdoor runway views at two of the most globally significant airports in the world.
I'm very much looking forward to getting out to JFK when the new Sky Deck opens. Definitely some awesome opportunities there.