More details are emerging on the plans Southwest has for their recently acquired slots at Washington's National Airport (DCA). Starting in August and continuing through November the carrier will add 19 new flights including 7 new destinations, thanks to the divestiture required by the AA/US merger. The growth will come in three phases.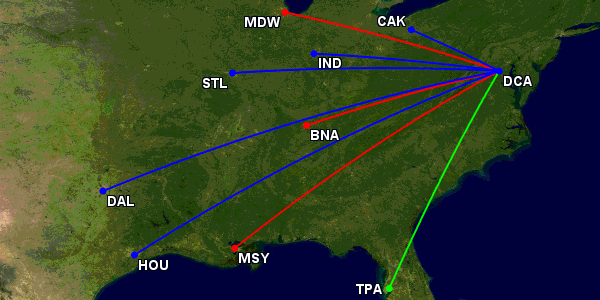 The first three new routes will be added on 10 August 2014:
6x Daily – Chicago Midway (MDW)
3x Daily – Nashville (BNA)
2x Daily – New Orleans (MSY)
The next round of new flights will be added on 30 September 2014:
Increase to 9x daily – Chicago Midway (MDW)
2x Daily – Tampa Bay (TPA)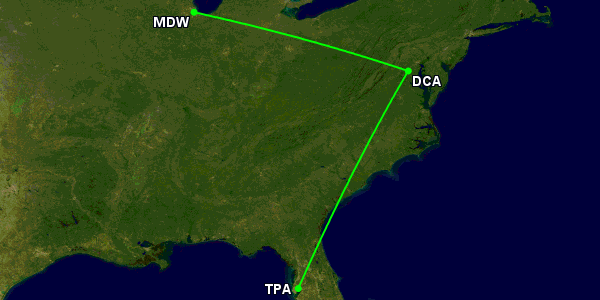 The final round of growth comes on 2 November 2014:
1x Daily – Indianapolis (IND)
1x Daily – Akron (CAK)
1x Daily – Dallas Love Field (DAL)
Increase in frequencies to Houston Hobby (HOU)
Increase in Frequencies to St. Louis (STL)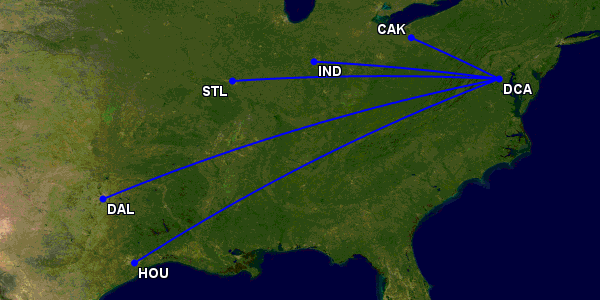 The overall collection of routes touches mostly on Southwest's hubs/focus cities. This allows feed to onward connections as well as carrying local traffic and should not come as much of a surprise. Service to Akron and Indianapolis will face competition from American which is keeping service on both routes even with the divestiture cuts.
Overall nothing especially surprising. More of finally getting the answers we expected.
Related Posts: