Sometimes I simply cannot help myself. I see a new destination (dot), a new route (line) or some other new flight opportunity and I run at it full speed ahead, even when it makes minimal sense. So when I learned that there was a flight from London Southend Airport (or that there even was such a place!) to Antwerp I booked it rather than the much more reasonable flight from London's City Airport (where I'll be for a conference) to Amsterdam (where I'll be flying home from after the conference). Sure, I was paying a bit more, extending my travel time by ~5 hours (on a 60 minute trip) and otherwise being ridiculous. But I really wanted to fly the rather obscure line.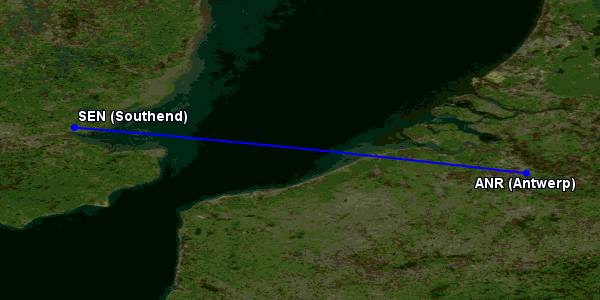 Alas, it was not meant to be. Turns out that I was one of very, very few people interested in taking that flight. So few, in fact, that FlyBE cancelled the trip on my day of travel. They rebooked me on the later flight that night but the arrival 3 hours later really destroyed my scheduled. I'd basically be a mess getting up to Amsterdam that night and the morning trains were both much more expensive and riskier in terms of missing my flight. And so I pulled the plug. Reluctantly, but I had to do it.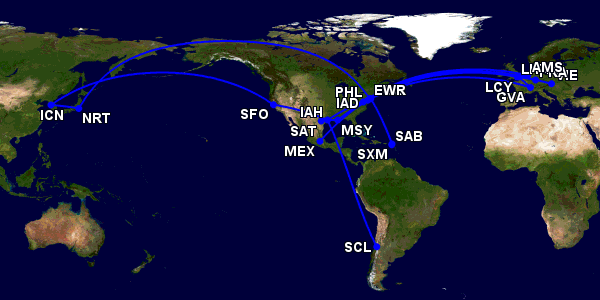 The good news is that I still have 55k+ miles booked between now and the end of the year, including 16 new lines, 2 new dots and 2 new countries. Also, at least four new-to-me airlines. So I didn't really scrap my #AvGeek tendencies completely, but it turns out that even I have my limits. I won't really suffer much for losing that route, though I'm still a little bitter. On the plus side, I now get to spend a more reasonable amount of time in Amsterdam, a city I haven't visited in 15 years. Looking forward to that.