Tired of year-end retrospectives? You should probably stop reading now. Because 2016 is rapidly coming to a close and I wrapped up my travels earlier this week. I've been grounded for a few weeks now, actually, so I can put together the final numbers and some thoughts on the year with a couple hours to spare.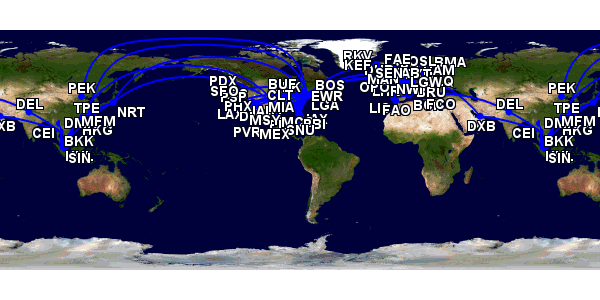 The raw numbers are mixed. I traveled more than in the past decade but spent less times on planes. Lots of international travel, as is typical, but I didn't cross the equator for the first time since 2009. Definitely an interesting year.
My total miles flown was just over 162,000, ignoring a couple flights I took that returned to the same airport from which they departed (on purpose). I did that on 95 segments meaning a whole bunch of long-haul flying (20 intercontinental flights) and 12 nights spent on planes. Fortunately only two of those redeyes were in economy, but several of them were sufficiently short (e.g. JFK-LHR) that even in business class it isn't really a good night's sleep.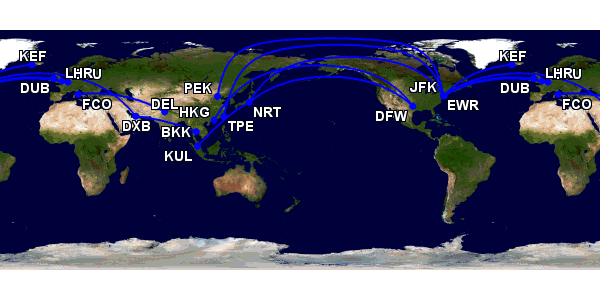 The 162k number is relatively low compared to recent years, but my nights away from home hit 150, a significant bump up from previous years. I had two trips of 20+ nights this year (both were a mix of work and pleasure). Those and a few others came about by choosing to "just stay there" rather than try to fly home for a day or two between events. I think it was the smart choice but it didn't necessarily make things all that much less exhausting. It was still a lot of time away.
Twelve new airlines joined my roster (Atlantic Airways to the Faroe Islands, and then on a helicopter while there is probably the most rare) and 44 of the 95 segments were new "lines" for me. I managed to find three new aircraft types to fly on – CS100, F100 and a Stearman Biplane; the age range across those  Maintaining those numbers continues to be a challenge but I keep doing it anyways. Because it is fun.
I got to visit 24 countries (only 4 new to me) on 30 total trips. There was the (re)inaugural US commercial flight to Cuba – a true once-in-a-lifetime moment and THE travel highlight of my year – and many other, more low key trips. Overnight visits to Andorra and San Marino were pretty cool, too, but neither is a place where I'd want to spend much time.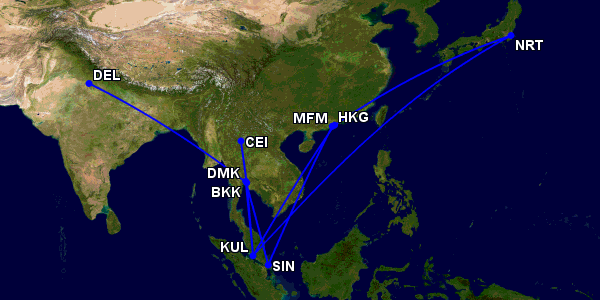 Weddings in Thailand and Mexico and Portland, Oregon were wonderful celebrations. Spending a week living in the back of a minivan driving around Iceland with a never-setting sun was incredible, though also mildly claustrophobic and colder than expected. A smattering of AirBnB stays and plenty of hotel nights, too. Even with 130+ nights in beds away from home I didn't properly qualify for elite status in any hotel program. I still have status in a bunch of them despite not staying the requisite number of nights; chasing that status remains a fool's errand by my measure.
I also didn't really chase airline status this year. I have UA status thanks to the Million Miler program and that was useful on a couple of the trips I took. I accidentally managed to rack up 80k+ EQMs on American (mostly on cheap BA transatlantic business class fares) so I'm annoyed that Platinum Plus isn't really a thing yet. And I renewed my JetBlue Mosaic status thanks to the TrueBlue promo the company ran during the summer.
Part of not really caring about status is that I managed to spread my flights across 28 different airlines and really get a feel for how they all stack up against each other. Whether short-haul or long-haul, LCC or full service, economy or premium cabin, I spent a lot of time with all of them. And I'm truly grateful that I was able to do so.
And also excited looking forward to 2017, where I already have a whole bunch of fun booked up for the first half of the year, and a lot of open dates yet to be filled in.