Are you flying to Orlando? If so, do you know where that airport is? The use of the city name Orlando among three different airports is causing some troubles according to the Greater Orlando Aviation Authority, operator of Orlando International Airport (MCO), the real Orlando. The GOAA is now fighting with two other airports to protect against consumer confusion, mostly by seeking to block them from using Orlando in their names.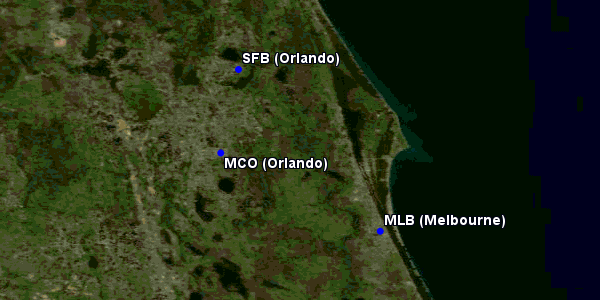 The GOAA is holding a special meeting today with authorities from the Melbourne Airport Authority, operators of "Orlando Melbourne International Airport (MLB)," over the use of Orlando at that facility. The airport added Orlando to its marketing efforts at the beginning of the decade, seeking to attract more visitors and grow airline demand. Melbourne even managed to attract Porter Air from Toronto back in 2015, also marketing the destination as "Orlando-Melbourne."
---
---
The third "Orlando" airport is at Sanford, just Northeast of the city. The "Orlando Sanford International Airport" (SFB) is a haven for LCCs; Allegiant runs a sizable operation at the facility and some European charter/tour operators use the airport as their Disney base. That airport now wants to trademark its name – including the word Orlando – and the GOAA is not amused.
For its part, GOAA executives insist that the concern is about passenger confusion and not about the money, according to the FloridaToday.com story. And for those not familiar with the area that potential confusion is real. From MLB to Disney is around 80 minutes, assuming light traffic which is often a losing bet. Tampa's airport is closer to the parks, though that drive also requires using I-4 which is rarely pleasant. Sanford airport is 45-60 minutes away while MCO is around 20-30 minutes from Disney. And, yes, there are other reasons to visit the region. Beaches on the Atlantic coast are much closer to MLB, even if the Orlando Airport and other tourism marketing groups have occasionally called them Orlando's.
---
---
This is not the first instance of far-flung airfields claiming the name of the larger, more appealing city in an effort to sell more seats. Ryanair was somewhat famous for the tactic, with Hahn airport standing in for Frankfurt, Charleroi for Brussels or Beauvais for Paris. None of those three are particularly close to the city center but the carrier has won all challenges against claims the airports are not where they claim to be.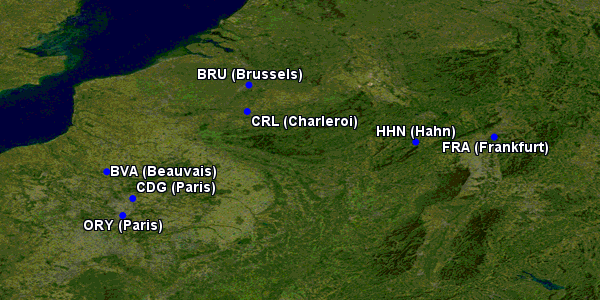 In those cases the challenges were usually brought as consumer complaints regarding false advertising, not name protection by competing airports. Still, the potential confusion is a real challenge for the airports and for passengers. Landing an hour or more away from where the destination can be a mess if unprepared.