It is not all that uncommon for United Airlines to offer a sale on award bookings to Europe in the winter. Demand is low and there are plenty of coach seats available on several routes so offering up a 20% discount on those coach awards is a nice way to move some inventory and make customers happy, too. This time around, however, the offer is rather more limited than in the past.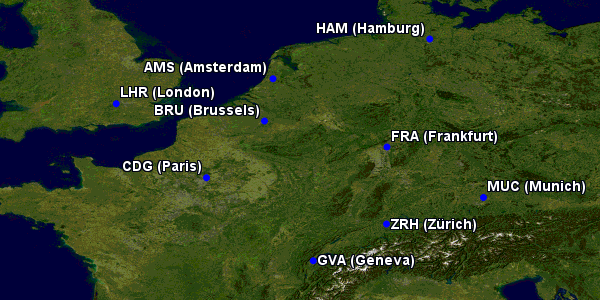 Bookings must be completed by 4 December 2014 and travel is available from 12 January 2015 to 12 March 2015. But unlike in past years the available destinations are very limited. Only Amsterdam (AMS), Brussels (BRU), Frankfurt (FRA), Geneva (GVA), Hamburg (HAM), London (LHR), Munich (MUC), Paris (CDG) and Zurich (ZRH) are eligible for the discounted awards.
An open jaw is permitted but stopovers are not. And travel is not valid on the weekends; Friday, Saturday and Sunday are excluded from the promotion.
So, yeah, if you can make it work this isn't so bad. But with the requirement to only fly on UA metal, limited to 9 cities and excluding the days I'd probably want to get away I'm going to give this one a pass.
Full details on the offer are available on the United site.