Let's say that, hypothetically, you're on a flight and cannot find room for your carry-on bags. You ask the flight attendant to put it in the closet and they tell you the closet is full. What's your next move? If you chose "argue with the crew to the point that they remove you from the plane, get arrested and convicted of interfering with a flight crew, overturn the conviction on appeal and then sue the airline for 60 MILLION POINTS" then you might just be on the same page as a couple of guys in Australia.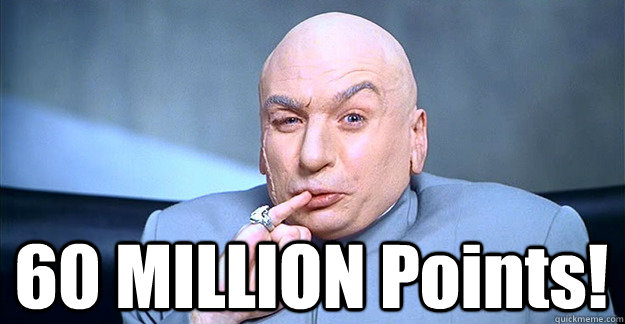 Yeah, it seems just about that ridiculous. I'm actually not sure if the fact that they're trying to get points versus cash is more ridiculous than the amount. At the standard 2-3 cents per point purchase price is around $1.2-1.8 million so I guess that's not all that far off from the normal price point these suits start at.
Oh, and Qantas's request for a summary dismissal of the case was denied. These guys actually might see a judgment in their favor.
H/T to Aussiephile reader JayhawkNJ for sharing this one. Definitely worth a laugh this morning (or evening in Oz).